LADI D'S NEW SINGLE "CAME UP"

| | |
| --- | --- |
| Ladi D-Came Up | Source: Denitra Smith |
Music Artist Ladi D
Responsible Author: Denitra Smith | Houston, Texas, 01/08/2023, 19:42 Time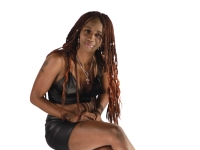 USPA NEWS -
Ladi D Whose name Name Is Denitra Smith, born Denitra Hicks Was Born In Henderson, Texas 9/06/1989. She First Started Doing Music In The Fall Of 2020. Music Is The First Passion She Says. Some of Her Influences are Cardi B, Megan Thee Stallion, and Trina, Lil' Boosie, Money Bagg Yo, Z-RO, and Young Dolph. Some of Her latest singles are Came Up, Road 2 Riches, and Letter 2 My Daughter. She's Currently An Independent Artist With Her Own Record Label "Royalty Only Entertainment". She has also Branded herself Ladi D Limited Liability Company.
How would you describe your musical style?
"My music style is very dynamic, I'm a lyricist(rapper). I have a very fierce, sexy, and fiery style. My Genres would be Hip-hop, rap, pop, and R& B. I'm so country and full of energy.
What is the first album you owned?
"The first album I owned was Boosie "Incarcerated."
How do you prepare before going up on stage?
"A few deep breaths, and prayer.
What's it like being Ladi D?
"It's very busy! I'm always working on music, business, or my kids. I stay trying to elevate and expand my brand.
LADI D ON THE RISE
Responsible Author: Denitra Smith | Houston, Texas, 01/08/2023, 18:31 Time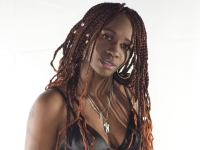 USPA NEWS -
Denitra Lashay Smith, born Denitra Lashay Hicks, also known as Ladi D was born on September 6, 1989, in the city of Henderson, Texas. Her education was in Henderson, Texas from elementary to High school. She was bounced from school to school until landing her spot in Houston, Tx, and attending Alief Hastings High School where she graduated and received her High School diploma in 2008. Ladi D has always been very gifted. However, it wasn't until after undergoing some major upheavals in her life that she became a Global Music Artist, Songwriter, and Business Entrepreneur. Ladi D tends to be sexy, cool, fiery, and bold and her music is hard, engaging, and unique. Ladi D's music speaks realness and gives relative life-changing experiences towards a better pathway in life. Ladi D believes that her music can accomplish this because her music comes from real-life experiences, that many can relate to and learn from. This is accomplished by releasing hot albums, extravagant shows, Live interviews, social media, and in-person appearances. "Ladi D" rode in with a unique, sexy, and cool fiery shine that earned her a spot in stardom beginning with her driven work ethic, and hustle mentality.
| | |
| --- | --- |
| | Daren Frankish |
| | RAHMA-SOPHIA RACHDI |
| | Ruby BIRD |
| | Yasmina BEDDOU |
| | Aurangzeb Akbar |